Product Details
Name: Delicate Street Light Series

Model: Ecotech-DSL-Series
Specifications: 90w/120w/180w
Tel: 86-0755-82520108
E-mail: myd@ecotech-sz.com.cn
Product Introduction
1、Discription

ECOTECH sophisticated street light series, innovative design to reduce weight; innovative cooling structure design to ensure good heat dissipation and performance; innovative materials, use of high thermal conductivity aluminum alloy, the latest SMT dual lens SMD lamp beads, efficient and high-frequency change voltage power supply, increase LED lights performance; ECOTECH products have stable performance and longer life, good quality;
2、Feature

Patent bionic design: ideal airflow, large cooling area, less accumulation of dirt and dust, efficient heat dissipation
(Lamp beads temperature at 38-45 degrees), less light degradation;
Slim design: 39 mm thick, Golden Rule design, appealing design;
Lightweight: 7 kg thin flat structure, small size, over wind resistance 12 test;
Unique light distribution: the world's first SMT dual lens SMD lamp beads, better light efficiency;
Innovation Power supply: Efficient high-frequency transformer power supply, more stable performance, more energy-efficient;
Intelligent cloud control technology: substantial savings in power consumption, and enhance the level of street management, and maintenance cost savings
IP67 protection class, good weather resistance;
Innovative design with better heat dissipation, higher luminous efficiency and better return
Intelligent and cloud control technology to reduce power consumption and maintenance cost
Design patent, honeycomb design to maximize the heat dissipation area, low light degradation
Vertical airflow exchange, no dust or debris can be accumulated
Flat surface with arc shape in golden ratio, modern design with good visual effect.
Ultra-thin flat-panel structure, small size, light weight.
Bright illumination.
Design optimization, easy installation and maintenance.
IP67, performed well in extremely cold or humid environment.
High heat dissipation, high efficiency, high PF value, high IP protection, high reliability, and cost-effective
3、Application
Main and secondary roads, squares, stadiums
4、Parameters and replacement solution
Model

main optics parameters

main electric parameters

Weight

Luminous flux

efficiency

Color temperature

CRI

Voltage

power

efficiency

PF
Alternative
Model

power

life span

equivalent sodium light life span

energy reduction

Ecotech-DSL-90W

90W

50000h

150W

4000~5000h

65%~80%

Ecotech-KDSL-90W

Ecotech-DSL-120W

120W

250W

Ecotech-KDSL-120W

Ecotech-DSL-180W

180W

400W

Ecotech-KDSL-180W
5、Light distribution curve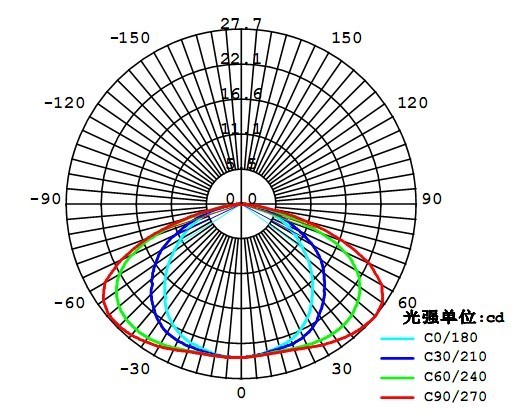 6、Illuminance diagram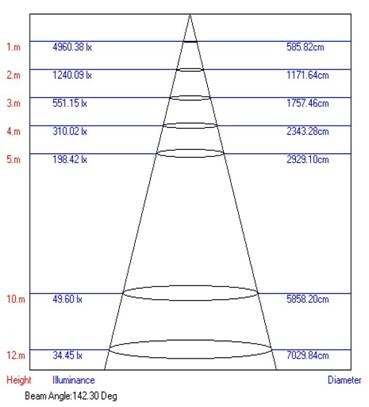 7、Cloud Control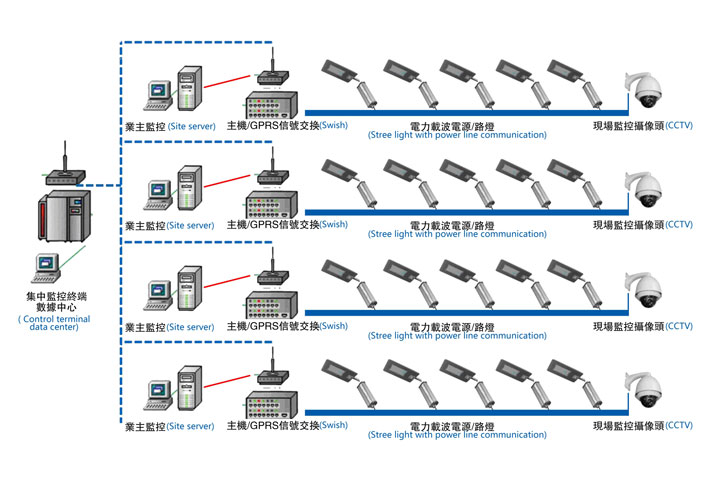 Cloud Control Keywords:
Power line carrier communication, no need for other communication cable,convenient and economical.
Not subject to the influence of meteorological and terrain, reliableperformance.
Base station collected comprehensive data, real time high precision data collection.
GPRS/3G over the air communications, site server monitoring base stations.
Smart control setting, have time attribute.
Adjustable light settings, secondary-energy saving features, simple to set up.
site server require hardware dongle, change street lights setting remotely.
The data center has real-time monitoring capability, power generation systems work status, real-time early warning, EMC data real-time display.
Positioning GIS data, street lights local area network, intelligent lighting control.