ABOUT US
86-0755-82520108
About Ecotech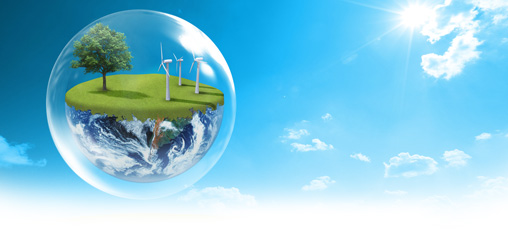 Ecotech Environmental Technology Co., Ltd. (Ecotech) was established in 2008, which has its headquartered based in Hong Kong. Ecotech is an international environmental enterprise and specializes in investing and financing for energy saving and carbon emission reduction (LED lighting) project, photovoltaic power generation integrated technology (design, construction and management) and related products production and supply.
Ecotech self-developed products include: LED lighting systems, high concentrated photovoltaic (HCPV) power generation equipment, solar energy products like solar road stud. Ecotech collaborates with professionals in technical field from various industries. Ecotech and Hong Kong Polytechnic University jointly developed energy saving products and achieved the great technical breakthrough. We possess many LED product patents and qualifications. Our products are widely and successfully used on roads, urban lighting, factories, mines, landscape, decoration and commercial lighting. We have won the customer trusts and praises in all engineering projects.
Integration technology development of photovoltaic power generation projects covers an integrated technology services in design, construction and maintenance of large-scale high concentrated photovoltaic (HCPV) power generation station, crystal photovoltaic power generation station, building integrated photovoltaic (BIPV), solar roof photovoltaic (BAPV) and household photovoltaic system. Also, we have been awarded the class A of design and honor qualification in construction by the China State Electricity sector (Hunan Electric Power Design Institute). All recognized qualifications provide a strong guarantee for the photovoltaic power generation project development, construction, operation and maintenance. Our business scope has extended to many cities of China and other major countries.
In the year of 2011, Ecotech and OPEL Solar Inc. jointly set up an Asian R&D, engineering and technology center (Opel Solar Asia Co Ltd.) in Hong Kong for high concentrated photovoltaic products. In the meanwhile, Ecotech signed an agreement with Hunan Electric Power Design Institute to jointly establish enterprise in Hunan of Changsha and set up production and R&D base in China. Moreover, Ecotech has achieved the certificates of Integrated Management Systems includes ISO 9001Quality Management and ISO 14001Environmental Management System, UL, CE, CQC and so on. After several years of rapid development, Ecotech has established advanced, standardized and efficient management system and competitive business strategy and style.
Ecotech has always been adhering to the principle of "customer focus, strategic product positioning, superior standard" in designing and implementing energy-saving and environmentally friendly green products and solutions. Ecotech is proud to contribute to global energy-saving, reduction of pollutions, and the "Sunshine Everywhere, Electricity Everywhere " philosophy. Ecotech continuously and aggressively innovates and promotes new energy and LED lighting industry; aims to become a leading company in the industry, commits to reducing resource consumption and pollution and improve the human environment and life.