Guangdong Pearl River Delta to Complete the Street Lamp Upgrade within this Year
Updated:2013-06-19Source:ledinsideHits:1932
An on-the-spot meeting to promote the application of LED lighting products in Guangdong Province was held on June 14 in Foshan. Yunxian Chen, Vice Governor of Guangdong, stressed at the meeting that the next step is to adhere to promote LED lighting, strictly control the access requirements and ensure that the LED lamps used in this renovation project must be involved in the recommended directory of LED benchmarking system.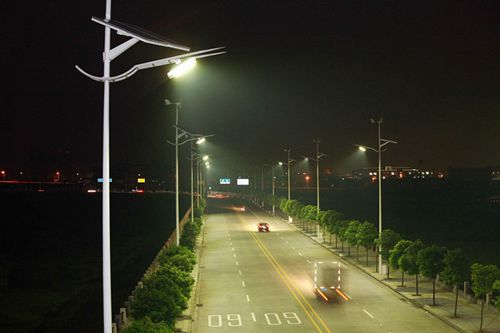 According to the introduction from Jingtu Ye, Deputy Director of Guangdong Science and Technology Department, Guangdong Province started the construction of green lighting demonstration projects in 2008, and it has gradually developed from pilot demonstration to general promotion, which has promoted the output value of LED industry doubled in recent years and achieved leapfrog development, LED industry has become the emerging pillar industry of Guangdong.
According to the plan of Guangdong government, when the 2 million units of lights in public places of Guangdong Province are replaced by LED lights in 2014, 1.2 billion kWh of electricity can be saved in one year. Calculated at the nine-year service life of LED lights, 10.8 billion kwh of electricity can be totally saved, equivalent to saving 3.79 million tons of standard coal, a reduction of 32,000 tons in sulfur dioxide emissions, a decrease of 9.93 million tons in carbon dioxide emissions, drop of 28,000 tons in soot emissions.